Our Team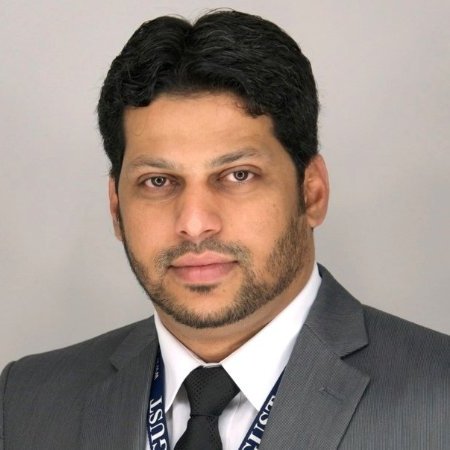 Mohsin I. Rakhangi
Director of eLearning, Center of Excellence (ECE)
Mohsin Rakhangi is the Director of eLearning, Center of Excellence (ECE) and Testing Center (STEPS). He is also a Microsoft Certified Trainer and manages IT Academies (Microsoft, CISCO and CompTIA) for GUST students. He is mainly responsible for Coordinating and leading ICT provision and development in eLearning across the University. He has wide experience in Testing and evaluating eLearning products, authoring tools and multimedia software and supervise & develop eLearning portal for business etc.
Mohsin has an experience of more than 20 years and worked for various industries such as Oil and Gas, Education, Banking and Market Research. He also provides market research consultancy for several local & int'l projects, in India, Middle East & North African region. He has a passion for web-designing, an avid reader and aims at becoming a top-notch consultant in the field of Education, Training & Development.
Email: Rakhangi.m@gust.edu.kw
Phone: +965 2530-7153
---
Edmund Evangelista
Moodle/Web Developer
Edmund Evangelista is the Web/Moodle Developer at the eLearning, Center of Excellence (ECE). He holds a bachelor's degree in Information Technology, a master's degree in Information Technology, and graduating in his doctorate degree in Information Technology.
He has 9+ years of experience as IT Faculty from three prestigious universities in the Philippines, and worked as well in the Sultanate of Oman as Software Developer for seven (7) years before moving to Kuwait in 2016. He looks after the design, planning, testing, documentation, and release of MyGUST LMS along with the installation of new modules and customization of plugins that suits environments requirement. He is an expert in web applications development, systems development, and multimedia authoring. Currently, he is interested in developing application tools involving data mining and machine learning.
Email: Evangelista.e@gust.edu.kw
Phone: +965 2530-7164
---
Suzan Adams
LMS Administrator
Suzan Adams is the Learning Management System Administrator at the eLearning, Center of Excellence (ECE). She started working in GUST in 2009 and was previously a Teaching Assistant at the Computer Science department. She holds a bachelor's degree in Computer Science (GUST) and a master's degree in Business & Administration (GUST). She looks after the site administration of MyGUST portal, managing and creating courses, researching and testing new Moodle plugins/features for the development of eLearning on MyGUST portal.
Email: Adams.s@gust.edu.kw
Phone: +965 2530-7344